Oh May Goodness!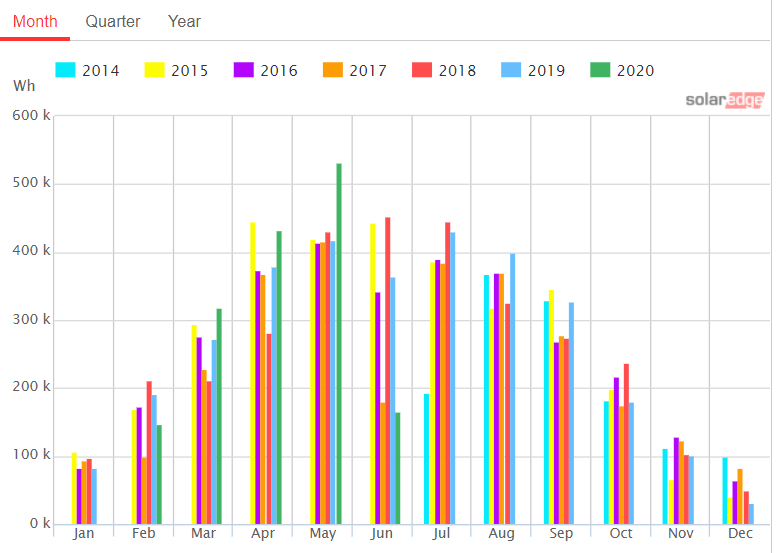 While most of us have been stuck indoors, it's been an exceptionally sunny period since just before the lockdown started. It came after a series of severe storms and culminated with May being the brightest month on record. Monitoring across all systems shows this May standing well above all months since we began installing and monitoring solar in 2011.
Times have certainly become unpredicatable, but you can always rely on the sun to rise (I hope!!!). So even if it's not a freakily sunny month, solar will still be powering away.
Captured with energy storage, it can be used at night and even in a power cut. With EV chargers being fitted at home and heat pumps replacing boilers, having your own solar power station will keep more than the lights on.
We are doing lots of quotes subject to survey, so call, contact or email us any time for a no obligation quote.
We are able to do some works, using PPE and following safe distancing guidelines, so please contact us for maintenance or any other enquiries.